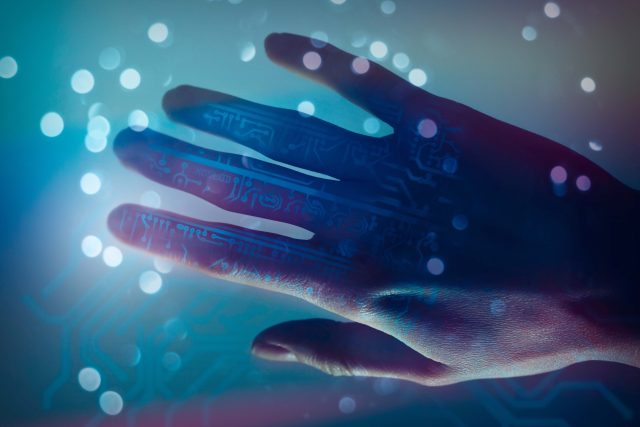 A 28-year-old quadriplegic is the first person to experience tactile sensation through a prosthetic hand, according to DARPA. The organisation accomplished this feat by routing signals from torque sensors housed in the mechanical prosthesis to electrode arrays attached to the volunteer's sensory cortex—the part of the brain that identifies stimuli like touch.
"By wiring a sense of touch from a mechanical hand directly into the brain, this work shows the potential for seamless bio-technological restoration of near-natural function," said DARPA program manager Justin Sanchez in a press release.
The prosthesis used in the experiment was created by the Applied Physics Lab at John Hopkins University, and is capable of detecting when pressure is applied to a finger. DARPA reported nearly 100 percent accuracy in an initial set of tests. Despite being blindfolded, the volunteer, whose name is being withheld, was able to tell which extremity was being touched, and even when researchers were attempting to trick him.
Read 3 remaining paragraphs | Comments
#science   
» see original post
 http://arstechnica.com/science/2015/09/darpas-prosthetic-hand-allows-paralysed-patient-to-feel-pressure-on-fingers/